On August 1, 2015, the OCDA partook in an ongoing exploration project in Lewis Cave of Ripley County, Missouri. The cave, one of the top 35 most biodiverse in Missouri, has a history of use by humans, but could only be accessed up to where the passage becomes fully submerged with water. Members Dirk Bennett and Ben Perkins led an initial exploration effort to cover over 4,000 feet in the cave, observing a part of the world that had never been seen by man before.
**See the full story covered by Wes Johnson of the Springfield News-Leader, here.
UPDATE: the second trip into the system on August 28, 2015 is covered here.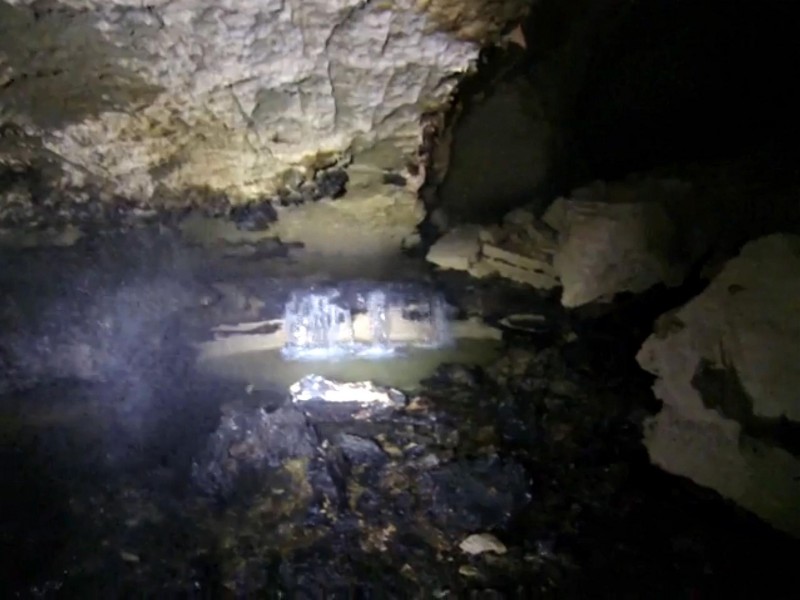 An impressive waterfall observed 4,000 feet back in the cave. Photo Credit: Dirk Bennett