LOCATION: Rockbridge Memorial State Park in Colombia, MO.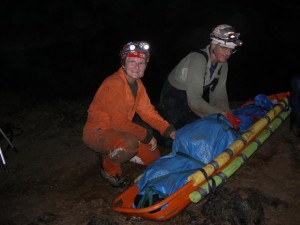 OWNERS:  Operated by the Missouri Department of Natural Resources.
DIVING HISTORY:  In September of 2007 we were invited to explore some sump areas to see if any passages existed beyond what had previously been explored. There is a short clip of this trip from our youtube page below. 
NOTES:  Tours are offered through the Wild Cave Tour in the spring and fall.  April 15-May 16 and August 1 to October 8th on Saturdays and Sundays.  Prices vary depending on the level.